Word 2016 from Scratch

Different Word Views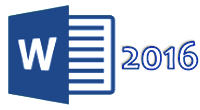 A Word tutorial by Peter Kalmstrom
In this demo Peter Kalmström, CEO and Systems Designer of kalmstrom.com Business Solutions, shows how to work with different Views options available in Word 2016.


This is what Peter shows in the demo below:

How to create a blank document.
How to use different view options and select layouts.
How to select the Outline view and use the Outline tools to select different Outline levels and add new headings.
How to select the Draft view.
How to add rulers, gridlines or a navigation pane by using the Show ribbon group.
How to open and close the header and footer of the document.
How to use the Zoom options.
How to use the New Window options.
Peter uses Word 2016 for his demo, but the Word basics are the same for earlier versions of Word.