Excel from Scratch
Published in January 2023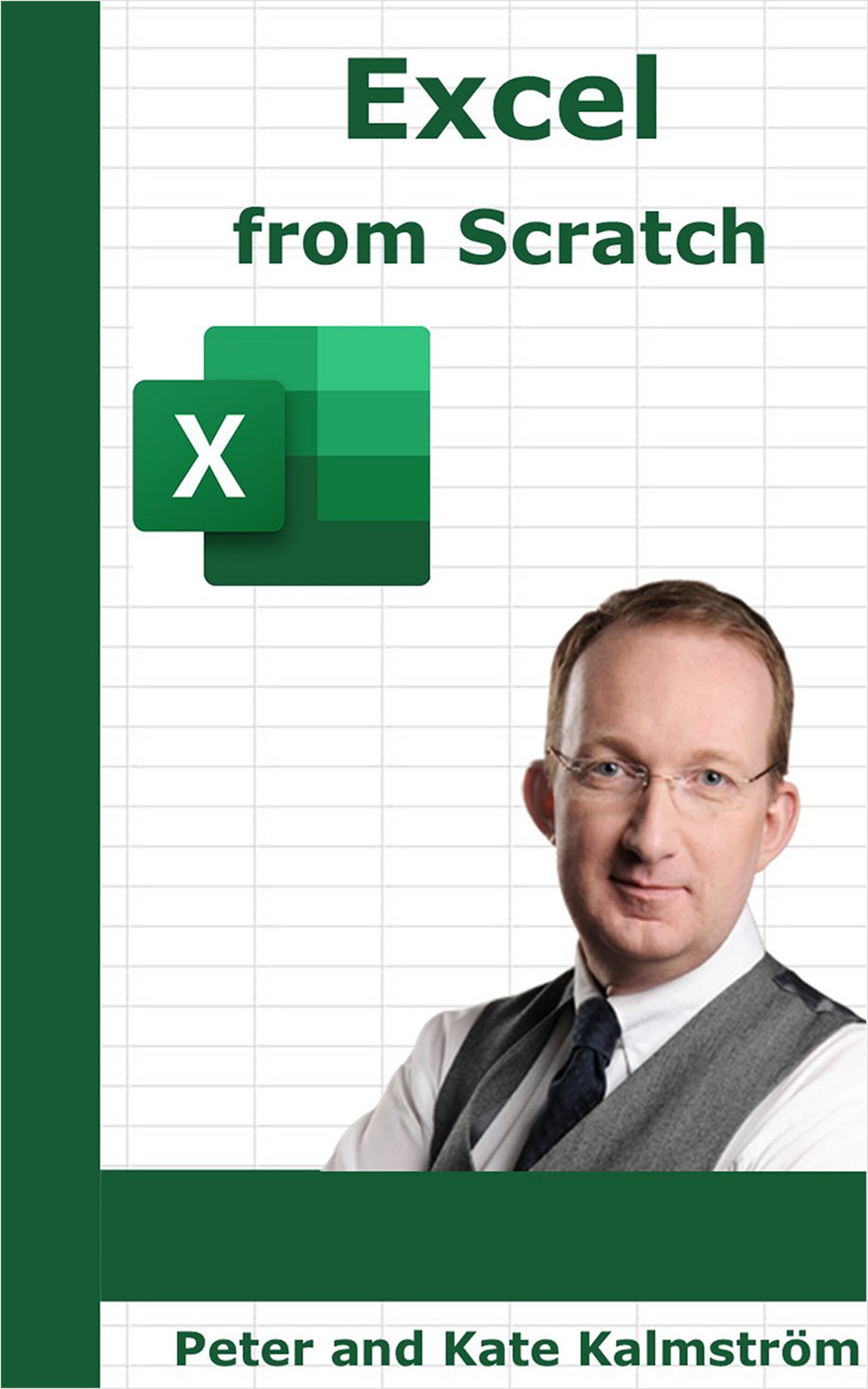 Excel from Scratch, gives a thorough overview of Excel basics, but the book also includes more advanced Excel features. It is suitable for anyone with little or no Excel experience who wants to expand his/her knowledge and take advantage of all the possibilities given by Microsoft Excel.

In Excel from Scratch, we focus on areas where Excel really shines: calculation with formulas and functions and visualization with formatting and charts.

We also describe how you can protect and validate content and how you can use Excel with external data and to work with text.

The Tips section of this website has articles with video demonstrations on most of the Excel features that are explained in more detail in the book. This combination will hopefully make the learning process smoother and more interesting.


Excel from Scratch is available in two editions: e-book and paperback. Both are sold via Amazon.






From Amazon reviews on our earlier
Excel 2016 from Scratch:


"Excellent book for Excel 2016."



"This is very good, it has helped me out a lot. "



"Excellent book for both beginners and advanced users of Excel.



"As excellent as I was hoping!"





The new book is of course updated to the latest interface and features, but ithe content is also expanded compared to the 2016 book.





The contents of Excel from Scratch