Microsoft Teams from Scratch
Published 3 September 2020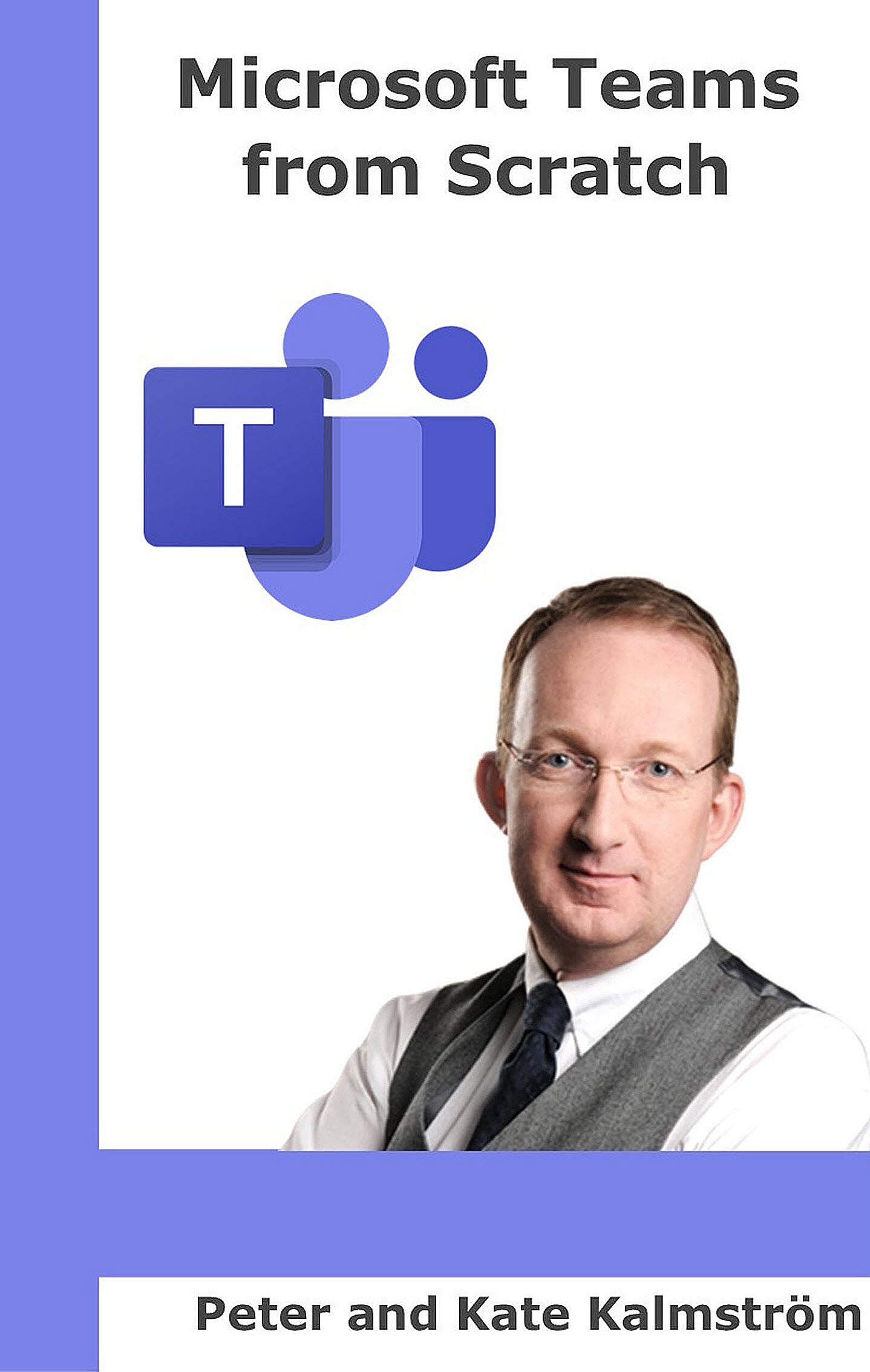 In Microsoft Teams from Scratch, Peter Kalmström explains how Teams can be used in organizations to meet, chat and share content online.

The book is intended for Teams users, team owners and Microsoft Teams admins, whether you are new to Teams or want to expand your use to take advantage of more features.

Microsoft Teams from Scratch gives detailed instructions on how to create and use teams and channels, how to start a chat, when that is more suitable, and how to collaborate with colleagues and guests in an online meeting.

Peter also explains how Microsoft Teams can be enhanced with various apps, and he introduces more advanced Teams features, like live events and phone systems.

Microsoft Teams can be highly customized, and Microsoft Teams from Scratch includes information on how that is done by each user, by channel owners, by team owners and by Microsoft Teams Service Administrators.



Peter has written the book with his mother, Kate, who is a former teacher and author of textbooks. She has helped Peter put the text together in a way that is easy to read and understand.

Microsoft Teams from Scratch is available from Amazon, as e-book and paperback.



The book includes::
Teams and Skype
coexistence
Platforms
desktop, mobile, web
Permissions
levels
Plans
Office 365 and free
First use
tile, invitation
Interface
app bar, content list, stage, navigation bar, search, profile pictures
The team; types, rsesources, create, join, members, guests
Messages
compose box, toolbar, @mentions, before and after posting
Channels
standard, private, create, manage, tabs
Chats
types, start, schedule, invite, tabs, share screen, voice message
Meetings
options, roles, start, schedule, before, during, after, recordings
Live events
license, policy, roles, schedule
Calls
over internet, voicemail, Phone System
Apps
types, included and common, custom
Personal settings
notifications, precence, saved, devices
Storage
apps
Team management
options for owners, members, guests
Teams admin center
policies and options