SharePoint Workflows
Introduction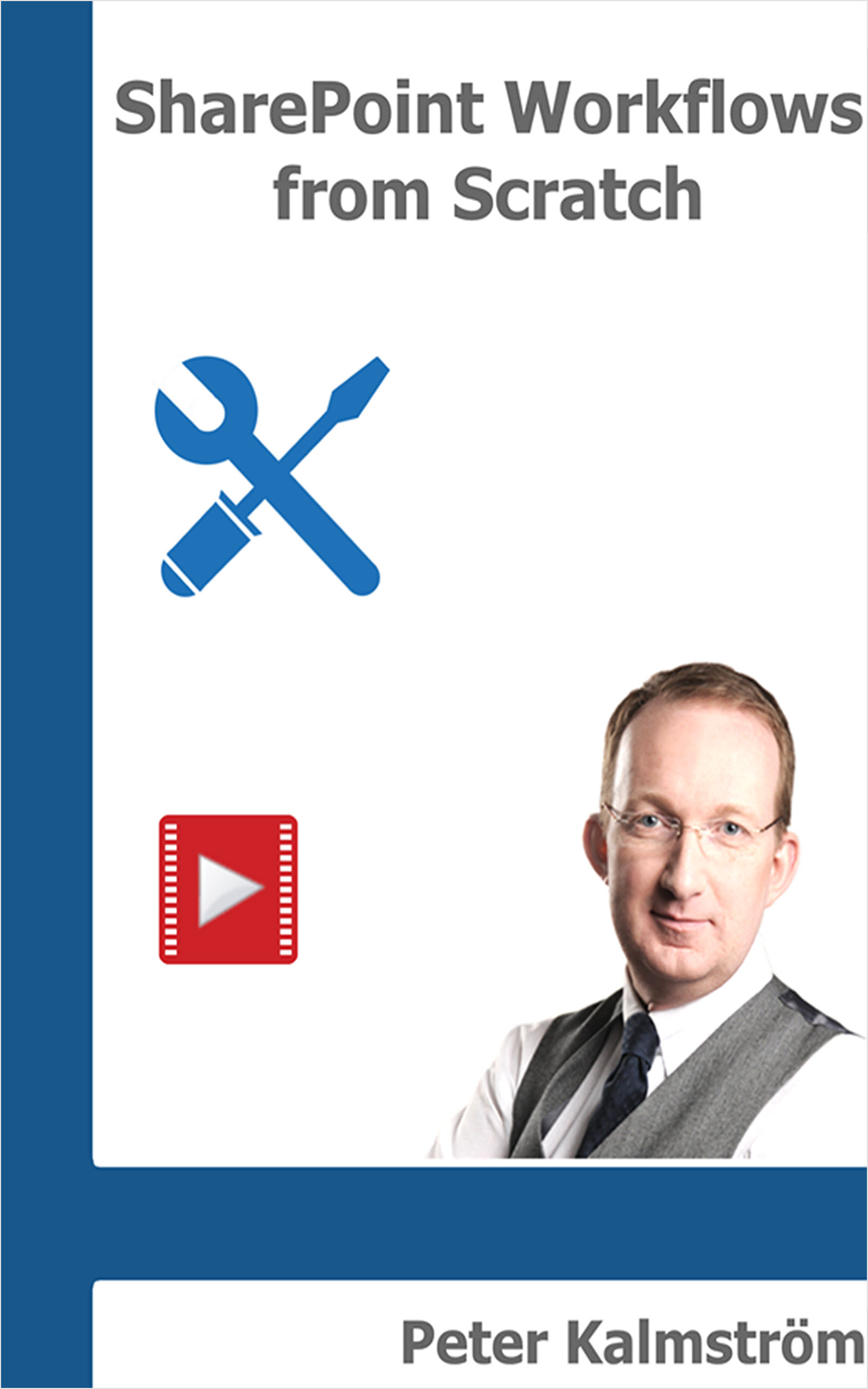 The kalmstrom.com Tips series SharePoint Workflows is created for the book, SharePoint Workflows from Scratch by Peter Kalmström, CEO and Systems Designer of kalmstrom.com Business Solutions.

SharePoint Workflows is available at Amazon and comes in two editions: Kindle e-book and paperback. It is intended for SharePoint administrators who know the basics about SharePoint and want to learn more about various ways to automate business processes.

You are of course welcome to browse among the tips articles and watch the demos even if you don't buy the book, but we recommend you to get the book also. It gives more information and detailed step by step instructions with plenty of images.

Peter has used the Office 365 Enterprise E3 plan for this series, but SharePoint workflows work in a similar way in on-premises editions of SharePoint. Most of the workflows are built on the SharePoint 2013 platform.

NOTE: From 1 November 2020, Microsoft has removed the ability to run, create and execute SharePoint 2010 workflows from SharePoint Online. (The change does not affect SharePoint on-premises.) Also refer to https://support.microsoft.com/en-us/office/sharepoint-2010-workflow-retirement-1ca3fff8-9985-410a-85aa-8120f626965f

Most workflows in this Tips series, and in the book, are created with the SharePoint 2013 workflow type, but a few require a SharePoint 2010 workflow. In these cases, the SharePoint 2010 requirement is clearly stated. Users with SharePoint on-premises can still take advantage of them, but not SharePoint Online users.

If you have SharePoint Online and want to use Power Automate for workflows instead of SharePoint Designer, please refer to my book SharePoint Flows from Scratch.


SharePoint Workflows articles

SharePoint Workflows Introduction
Workflow examples
Approvals in SharePoint libraries