Calculate, compare and visualize costs in Excel 2013
An Excel tutorial by Peter Kalmstrom

The possibility to tell Excel to calculate is a crucial feature and the most important reason to use it. Another reason for Excel's popularity is that you can visualize data in charts.

In the demo below Peter Kalmstrom calculates the costs for different kinds of flooring materials and shows the result in a graph.



While setting up the comparison between flooring materials Peter gives many useful tips. He shows how to:
Set number format
Create a multiply formula
Name an array of cells
Create a vertical lookup formula
Use the AutoSum button
Copy format
Create a data validation rule
Create a pivot chart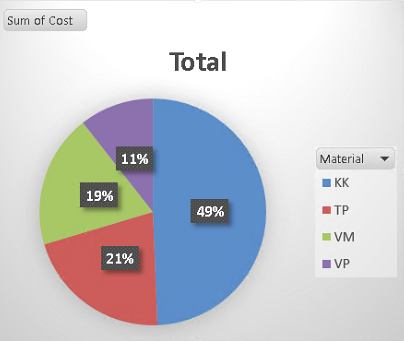 Peter uses Excel 2013 for his demo, but most of what he shows can be done in earlier versions of Excel too. If you use SharePoint 2010, Peter's demo on holiday calculations might be of interest.