Slideshow presentation of TimeCard
The slideshow gives an overview of TimeCard Workgroup. Watch it, and if it seems to be what you want, you are welcome download the application and test it for 30 days.

Download a PowerPoint presentation. This .pps file gives the best quality.
It can be watched with MS Office Power Point or Power Point Viewer.

Watch the slides online:






For more information about TimeCard, refer to the video demonstrations online and the downloadable manuals.


See the practical use in the video demonstrations



Tag appointments
with TimeCard values
Reporting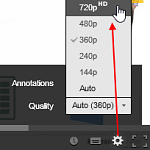 Expand the screen and use HD quality if possible.